IMPLATECHONE DENTAL IMPLANT
ImplatechOne can meet high success and aesthetic expectations in all bone types with its natural tooth structure and bone level and root form design. This design also provides a great advantage in cases where the implant is placed by splitting thin ridges.
ImplatechOne was designed with the priority of achieving the most natural and aesthetic results for your patients with high success rates in different bone types.
Choose "AlFree" dental implant for your patient's health…
ImplatechOne is "safe & clean & healthy" from raw material to finished product with its AlFree production process and certification.
We manufacture quality products for you and your patients…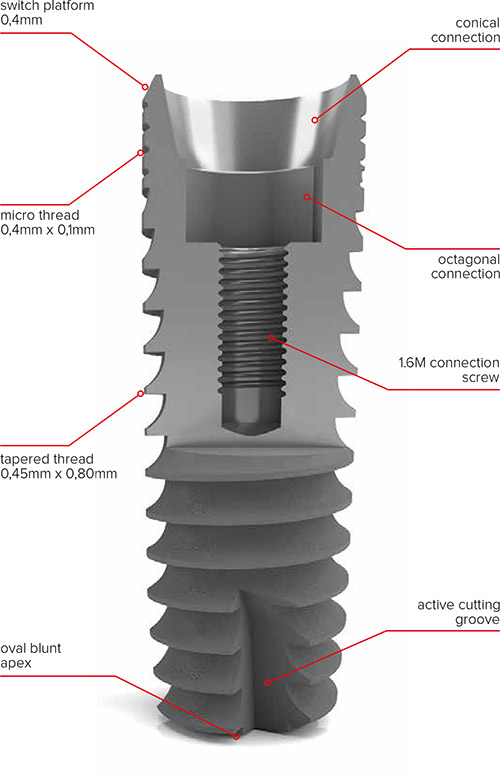 ImplatechOne's broad strokes were based on the latest generation approaches to meet the expectations of dentists and patients under the light of scientific evidence gathered from the past to the present.
These abutments, which are preferred in traditional implant prosthetic approaches, provide solutions for indications such as single crowns, bridges, and total prosthetic restorations. Alternative designs such as Profile Abutment, Dual Abutment, Aesthetic Abutment, 15/25 ° Angled Aesthetic Abutment, give the user the most accurate functional use aesthetically based on the position of the implant and the relationship between bone – soft tissue – crown.
ImplatechOne products, you can have a healthy, aesthetic smile that is even more perfect than before. ImplatechOne implants replace the lost teeth functionally and aesthetically with the closest appearance to the natural tooth.