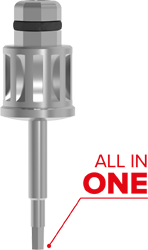 For practical, comfortable, and simple use, you can manage 100% of your prosthetic parts with a SINGLE 1.25 mm. prosthetic key that meets international standards.
Determining the cervical margins properly is crucial in achieving aesthetic results in root crown fitting. ImplatechONE impression pieces are designed separately for NP and RP Platforms. You can take accurate impressions with parts that fit either the open or closed-tray technique.
Anatomic gingiva formers, designed at different heights, will facilitate flawless progression in your aesthetic approaches together with analogs that model the implant exactly.
GINGIVA FORMER
IMPRESSION POST / ANALOGUE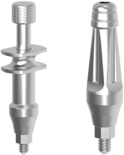 CEMENTED
RESTORATION SOLUTIONS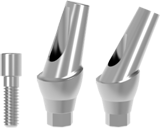 15/25° AESTHETIC
ABUTMENT
MULTI UNIT
RESTORATION SOLUTIONS



OVERDENTURE
RESTORATION SOLUTIONS




DIGITAL CAD/CAM
RESTORATION SOLUTIONS


TI BASE NON-ENGAGED
ABUTMENT